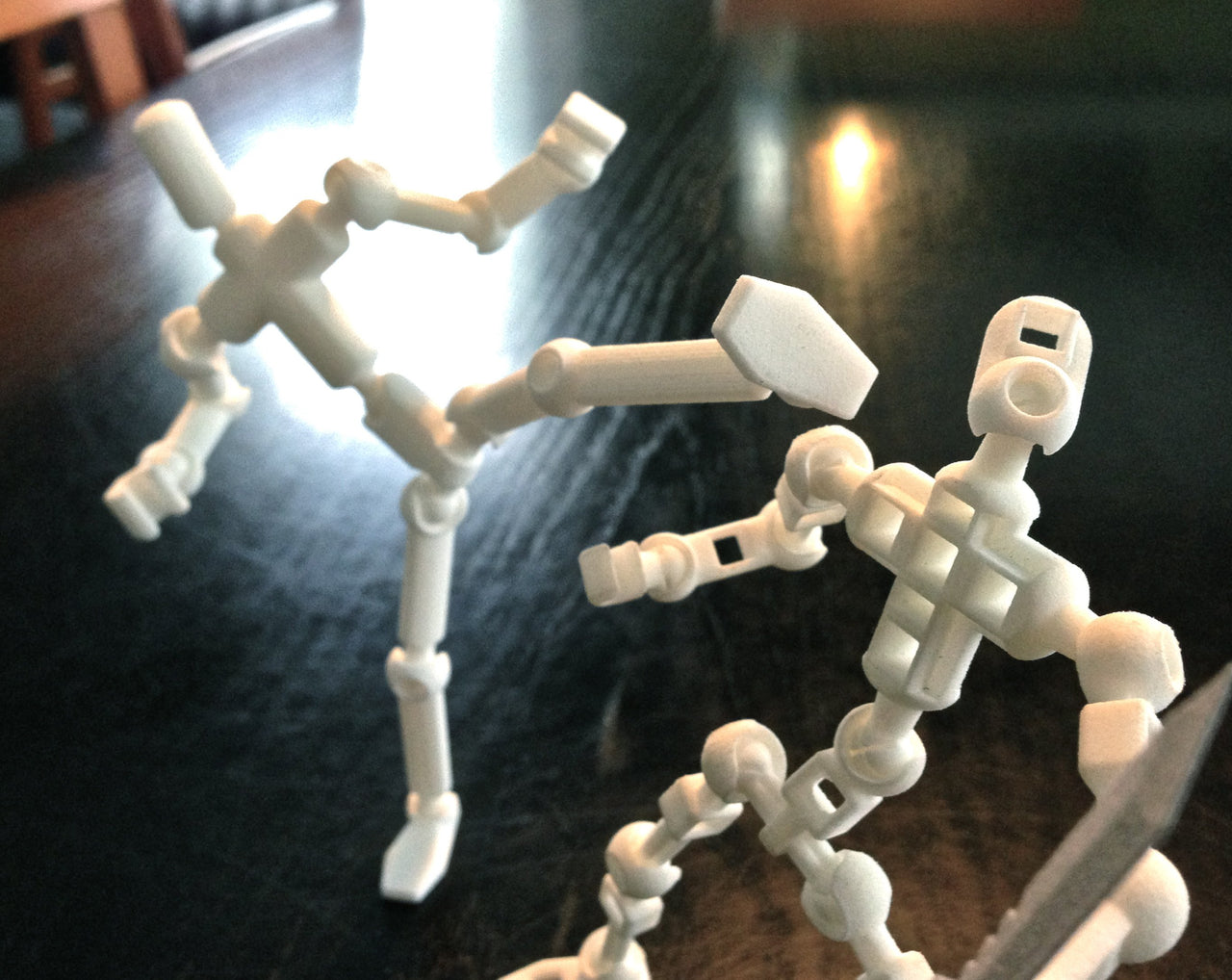 Lot's 'o 'bots!   Here's a quick 'hands-on' video from the awesome batch of proto parts I got in the mail on Weds. I'm going to make more of an effort to do these more often. Its the best way to see the parts and their basic function. (Source: http://www.youtube.com/)
Tags:
3d printed
,
3d printing
,
DIY
,
diy action figure
,
figure
,
Figure Kits
,
kit
,
Mo
,
origin
,
stopmotion
,
unpacking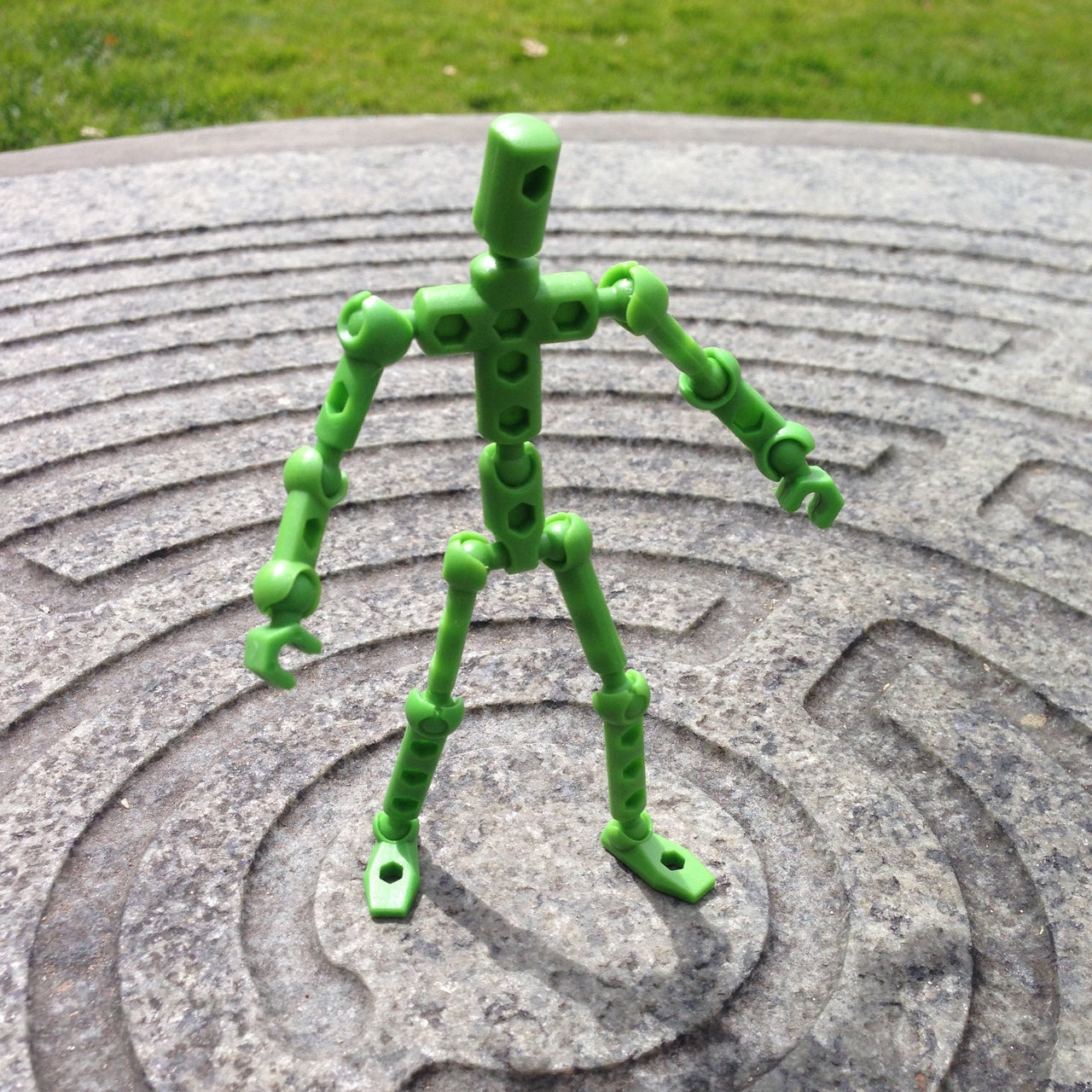 After meeting with Drew Bennett from BenSpark.com the other day, he suggested posting a video of me putting the newest kit together. That dude is smart about the blogsphere, so I threw one up. I guess I'll see if I can drop this into my Hex model page on Shapeways, also.
One more step in the process, BEHOLD the 'essentialist' logo! Not the most jazzy thing in the world, but playful, retro, and most importantly, done. Generated a couple QR codes for the future KidMechano.com and ModiBot.com sites.
Stoked! Last night, I finished putting a whole kit together, posted it to Shapeways and ordered two full figures. Oh, yeah. Matched up the parts pretty well (all with new X ball design, open sockets, and cruciform shafts). Just noticed that I didn't cruciform the wrists on my hand parts, but that will have to […]
Since we're running with this whole 'constant beta' mentality that is being discussed a lot in the start-up world, here's a few new updated parts. I've already shifted many around, taken some down and hopefully made the system better and robust at every turn. Kaizen has worked out pretty well for the Japanese, right? I […]
In the product world, it takes a long time to get product to shelf, but you are trying to put so many items through the pipeline that you don't have a lot of time to 'sit around' waiting for something to show up. I got my 3rd round of parts in the mail today. Once […]
So, I finally got my first batch of parts, more than a week past my scheduled delivery. It was really exciting to open the box. I had no idea what to expect. The parts were three pairs of upper arms shot in two different materials. It was pretty apparent which material to move forward in, […]
So the order for my first proto parts went in last week some time. This first test batch (upper arms) is coming from Shapeways. I ordered a few parts to check the overall finish, strength and compliance of the snaps and the overall durability of the plastic itself. I tried a few of both the […]
I've been doodling on a mechanical figure platform for about the last 5 years. It continues to evolve, but its founded in my love of figure systems- from Micronauts to Lego to Centurions to Xevoz (of course). I miss the days when figure lines were built around a single figure and the fun was accessorizing […]