Design your own Characters!
Mix, Mod, & Make! Use parts from our shop, modify Mo with art supplies, print your own 3d printed parts, or design your own fun scenes and accessories. The only limit is your imagination!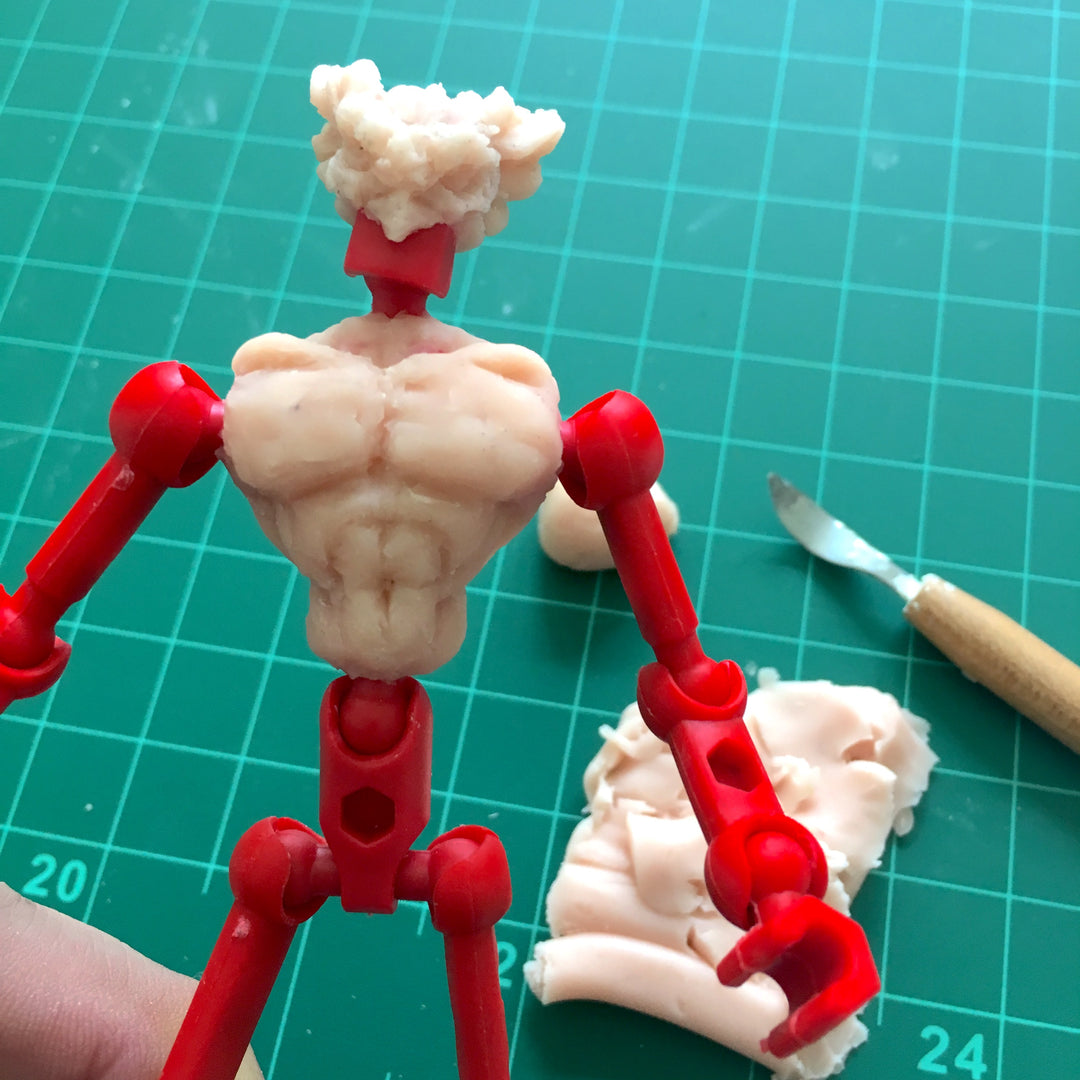 Add your personal touch
Character Crafts!
ModiBot is a great starting point for craft-based making and modification.
You can create and customize incredible poseable characters using everyday household materials like cloth, washi tape, pipe cleaners, and paper.
If you're already an artist, you can take things up a notch with fabric, kitbashing, leather work, or sculpting compounds.
Anything is possible!
Build from Scratch
Now you can include the ModiBot ball & socket joints into your next scratch-built project. Whether you are a budding stopmotion artist or tinkerer, you can use these joints to bring motion and life to your work.
Check out this set of sample parts on Tinkercad that demonstrate how to model your own body part designs for use with the ball & socket joint set.
Check our latest news
People seem to wonder how the whole ModiBot thing works. I get a lot of questions- Why do the materials feel different on different items? Which items are 3d printed? Which are not? Do you print them yourself? Can I print items in this same material? Why do some items run out of stock so quickly? As I am restocking items, I figured I'd do my own unboxing and tell you a bit about how ModiBot utilizes 3d printing to bring you items that normally wouldn't be available. Using 3D print services ModiBot was initially designed and prototyped using 3d printing. I launched the first system parts, which looked very different, on Shapeways.com around October of 2011. I use a combination of...
Tags:
3d print
,
3d printed
,
3d printing
,
accessories
,
Assembly
,
back stock
,
behind the scenes
,
DIY
,
kits
,
out of stock
,
Products
,
prototype
,
restock
,
sculpteo
,
sls
,
stock
,
techniques
,
unboxing
The influx of new users this past 2 months has been absolutely awe-inspiring! Welcome everyone! Since things have been a bit crazy, I wanted to take a few minutes to give some perspective on product availability. Generally, summer is the slowest time of the year for me, so this huge influx from The Crafsman's awesome ModiBot video created an unexpected amount of traffic so we've been trying to keep up with demand. As many of you have seen, a large part of ModiBot system is created with 3D printing. Creating small batches of our parts has allowed us to provide a lot of variety in kits and accessories. But with the increase in traffic, that 'just-in-time' batch model is being put to the test. We're making...
View all articles
Subscribe to our newsletter
Promotions, new products and sales. Directly to your inbox.