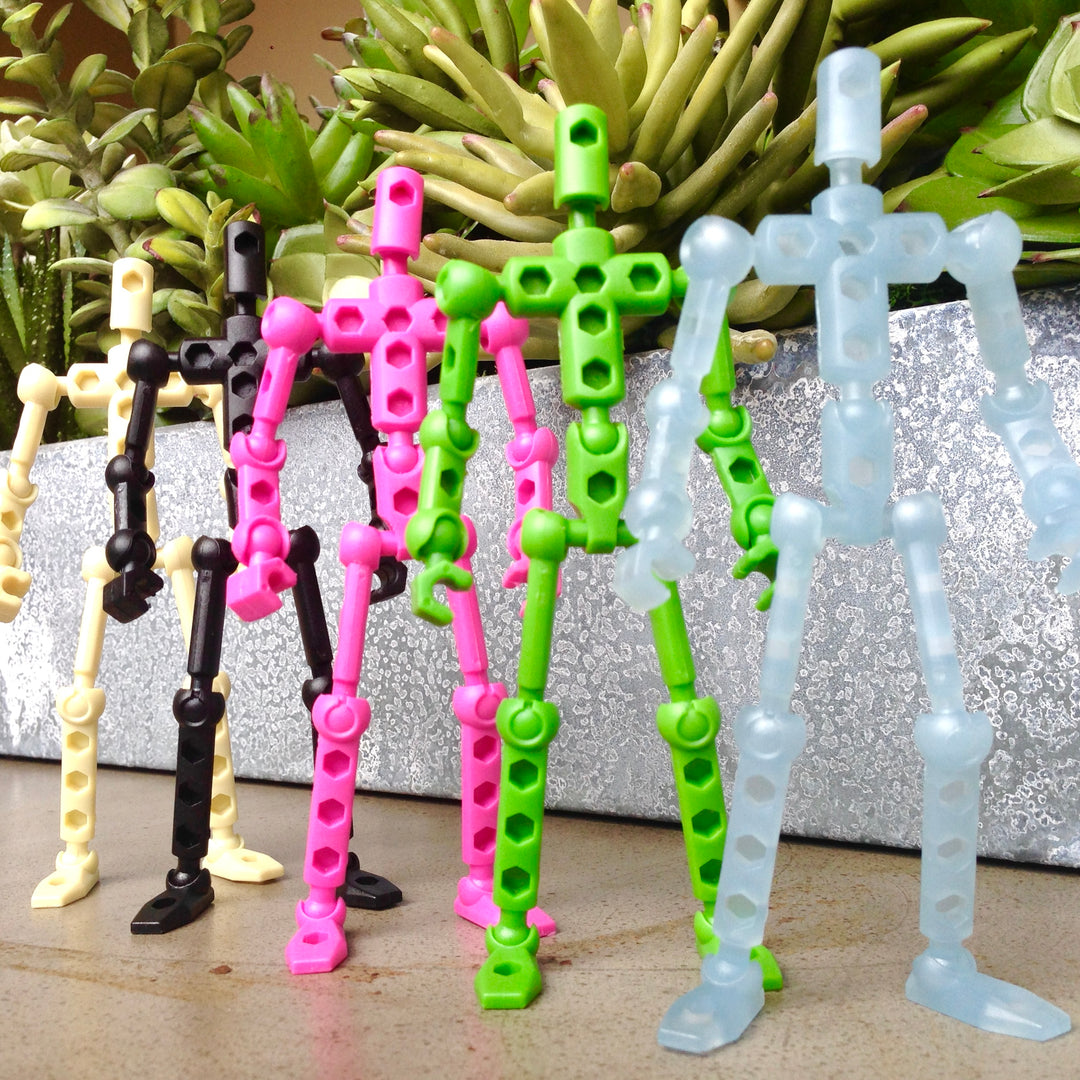 It all starts here
Say 'Hello' to Mo!
The ModiBot Mo figure is the centerpiece of our build system and the hero of YOUR story. He's highly poseable and easy to upgrade. 
Think of Mo as a tool to help bring your own creative projects to life. He's like a poseable blank body that you can craftily cover with your own designs or deck out in a variety of our fun, pre-made accessories.
Character Design System
Create your own adventures
You have chosen a Mo figure, now accessorize him with a wide selection of 3d printed upgrade and accessories. Choose from any number of themed action kits -OR- throw away the instructions and assemble your own mix-and-match creations from scratch.
Free 3D models
Design or Print your own!
For more ideas about customization, please check out our ever-increasing slew of compatible 3d printed upgrade parts and kits. You can also see a ton of free 3D printable models on Thingiverse or try your hand at creating or modding your own ModiBot-compatible acessories on Tinkercad.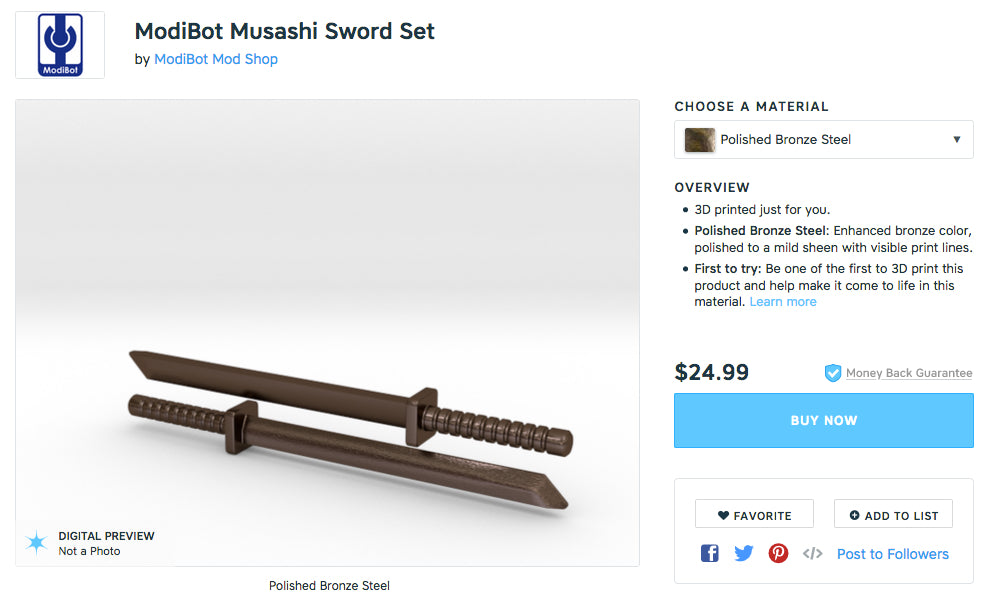 Order custom kits
Figures & Accessories Made-to-order
Not seeing what you want? Choose from a selection of on-demand products from a variety of materials, colors, and finishes in our ModiBot Custom Shop at Shapeways.com.
Explore 3D Design & Printing
ModiBot was inspired by the possibilities of 3d design and desktop printing and we offer a variety of free 3d models to download and print on Tinkercad.com.
Check our latest news
People seem to wonder how the whole ModiBot thing works. I get a lot of questions- Why do the materials feel different on different items? Which items are 3d printed? Which are not? Do you print them yourself? Can I print items in this same material? Why do some items run out of stock so quickly? As I am restocking items, I figured I'd do my own unboxing and tell you a bit about how ModiBot utilizes 3d printing to bring you items that normally wouldn't be available. Using 3D print services ModiBot was initially designed and prototyped using 3d printing. I launched the first system parts, which looked very different, on Shapeways.com around October of 2011. I use a combination of...
Tags:
3d print
,
3d printed
,
3d printing
,
accessories
,
Assembly
,
back stock
,
behind the scenes
,
DIY
,
kits
,
out of stock
,
Products
,
prototype
,
restock
,
sculpteo
,
sls
,
stock
,
techniques
,
unboxing
The influx of new users this past 2 months has been absolutely awe-inspiring! Welcome everyone! Since things have been a bit crazy, I wanted to take a few minutes to give some perspective on product availability. Generally, summer is the slowest time of the year for me, so this huge influx from The Crafsman's awesome ModiBot video created an unexpected amount of traffic so we've been trying to keep up with demand. As many of you have seen, a large part of ModiBot system is created with 3D printing. Creating small batches of our parts has allowed us to provide a lot of variety in kits and accessories. But with the increase in traffic, that 'just-in-time' batch model is being put to the test. We're making...
View all articles
Subscribe to our newsletter
Promotions, new products and sales. Directly to your inbox.