ModiBot has become a critical starting point for many people's creative projects, including stopmotion animation, scene photography, custom action figures, and both digital and hands-on character design. More and more, creators want to design and sculpt their own ModiBot-compatible parts. This is the best place to start.   1. Match the correct ModiBot kit to your sculpting material Not all ModiBots work with certain materials. Once you have determined what material you'd like to sculpt with, it's best to choose the ModiBot kit that supports sculpting that those materials. **Its possible that there is no ModiBot kit to support the material you are most familiar with. CAUTION: Avoid using oil or plastic-based clays with the classic MO kit because these will make the plastic...
So for New Years, I promised myself that I'd get back into the groove of posting more often. 2014 was pretty great and we basically sold through more than 3/4 of the stock we bought from the successful Kickstarter in late '13. Thanks again for all those who contributed and purchased ModiBots in the past year. Its been amazing.
So, people keep asking me 'what's next?' and there are a couple of exciting things brewing on the horizon.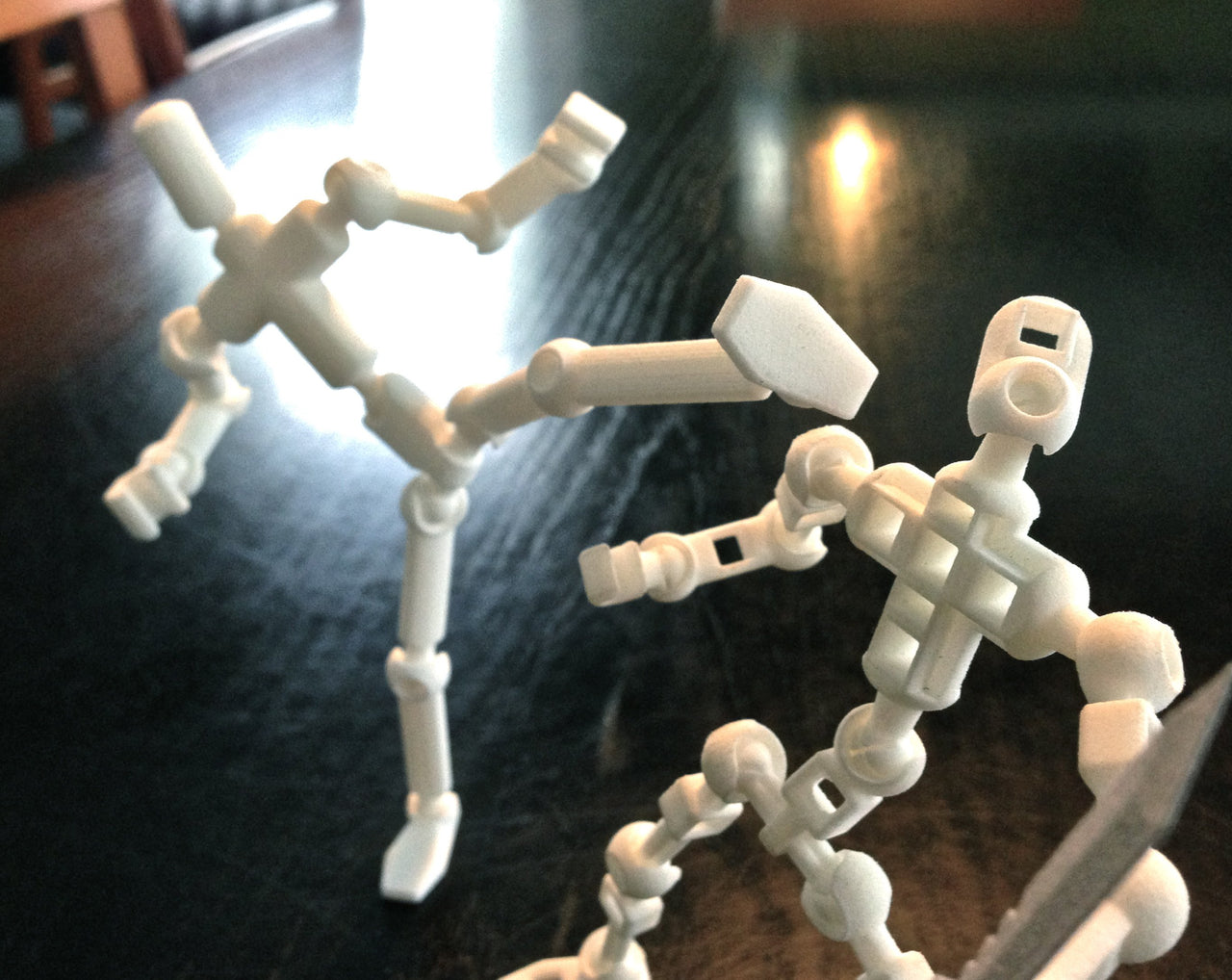 Lot's 'o 'bots!   Here's a quick 'hands-on' video from the awesome batch of proto parts I got in the mail on Weds. I'm going to make more of an effort to do these more often. Its the best way to see the parts and their basic function. (Source: http://www.youtube.com/)
Tags:
3d printed
,
3d printing
,
DIY
,
diy action figure
,
figure
,
Figure Kits
,
kit
,
Mo
,
origin
,
stopmotion
,
unpacking
ModiBot Mo: Venture Figure by KidMechano on Sketchfab ModiBot Mo- 3D viewer embed-  Click the above arrow to spin, zoom and tumble Mo in 3D.  There's a nice little tool set for embeds, social media, and fullscreen mode on the bottom row of buttons We'll be posting more of our figure kits for viewing on […]
Huge props from Shapeways about Mo & Co. Nice short interview and home page coverage starting weds. http://www.shapeways.com/blog/archives/1964-Designer-Spotlight-Wayne-Losey,-3D-Printed-Toy-Designer.html