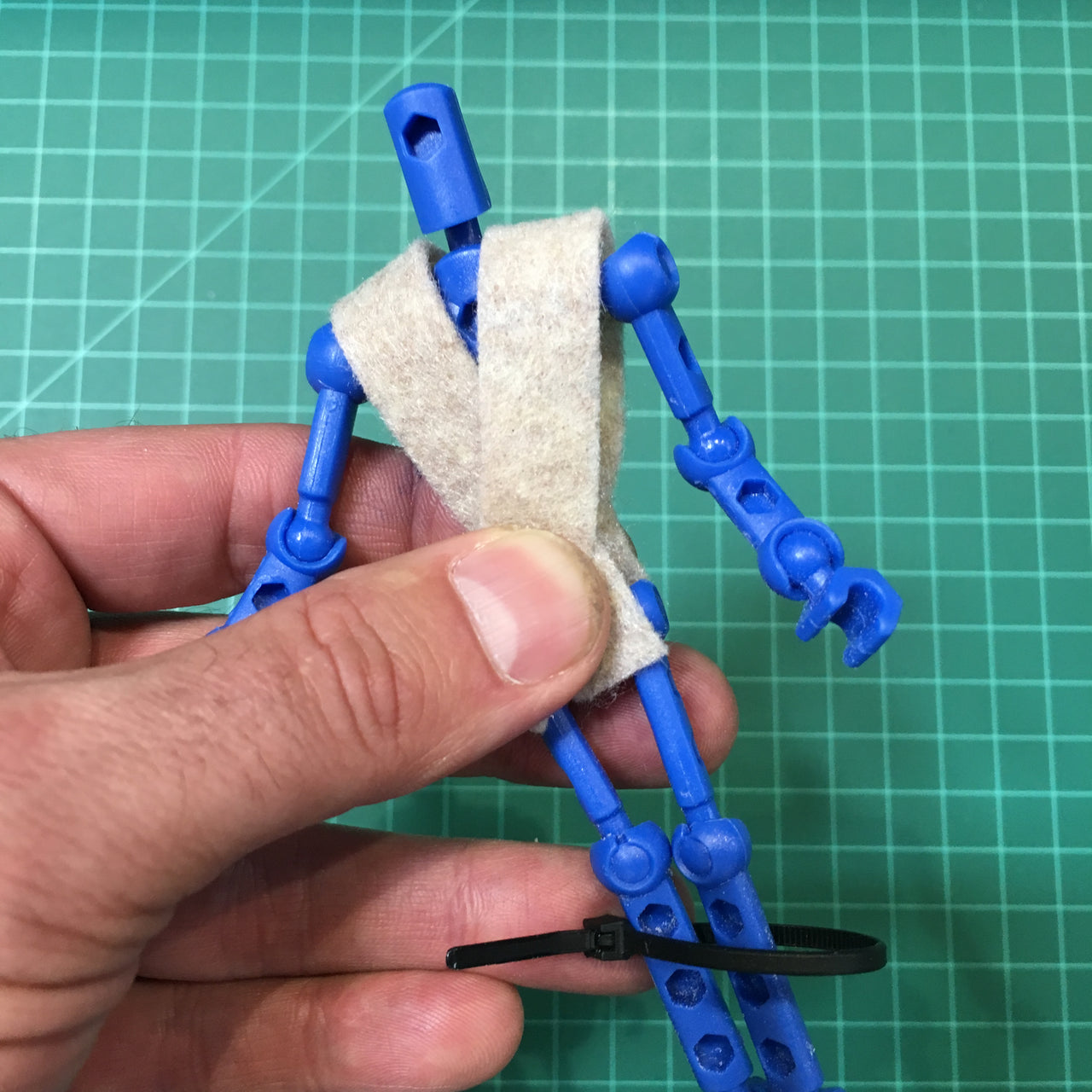 The fun part about ModiBot is that it can be anything you want it to be. With just a few pieces of colored cloth you can outfit your 'Bot and send him off on any number of adventures. This kit was designed to enable character creation across a variety of known pop-culture characters, traditional hero archetypes, or to use as a jumping-off point for designing your own hero. Its quick to make with some materials you might have around the house and really easy to modify to add your own personal touches. It can also be used as a fun design exercise for groups of kids (or kids at heart) for school or birthday parties. We also have premade kits in variety of...
We are constantly being asked for some parts that more 'female' to complement to Mo. During our Kickstarter campaign, we came up with the idea to make a small set of female parts that you could mix with Mo to get a whole new female figure and we called her Moli. Originally, the only way to get Moli was as made-to-order kit from our ModiBot Custom shop. We have been selling the Basic Moli upgrade (which consists of a hip and torso) for several years, but, for the first time, we're now selling the Deluxe Moli Modifier kit here in our shop. The kit, available in white, is 3d printed in Polyamide, which is a form of polyester and comes on a single frame...
ModiBot is extremely versatile for a wide variety of diy projects, but did you know it's also a great way to jump in and try your hand at stopmotion animation?  Enter the MoBility Torso Kit- I've updated our high-articulation torsos to allow users to plug a ball into the spin of a Mo figure. This torso has 5 additional points of articulation not found on the basic Mo figures. So upgrading your Mo figure is a snap, by just switching out the basic torso with the MoBility upgrade. This torso gives your figure that extra bounce needed for telling a believably expressive story and includes an additional attachment point in the spine which is perfect for adding an external support...
|
Tags:
activity
,
animation
,
classroom
,
diy
,
How-to
,
Mobility
,
New product
,
puppet
,
rig
,
rigging
,
stopmotion
,
Store news